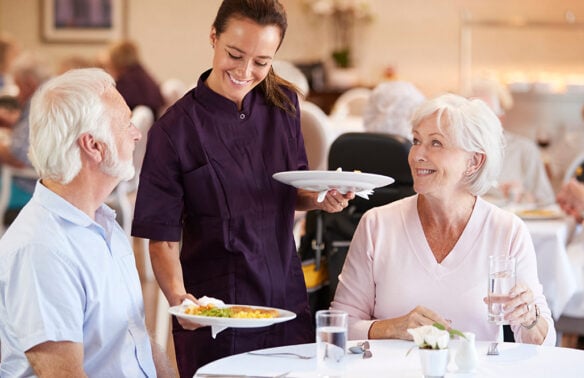 Join us for a new, delicious webinar, entitled, "The Dining Experience in Senior Living : The Application of Technology and Innovative Approaches To A Memorable Dining Experience."
It will take place on Wednesday, April 7, 2021 at 12 p.m. CDT.
You will meet Matt Stenerson, founder of eMenuCHOICE, a dining management and point of sale application built exclusively for senior living communities. Eldermark has integrated with eMenuCHOICE for the sharing of resident information.
You will hear from Dawn and Patrick Nickleson, founders of Passion for Dining and Nutrition, a consulting service dedicated to promoting and creating healthy delicious meals for senior living residents. Patrick and Dawn also provide training programs, interim management services, menu planning, special event planning, and operational consulting in food services.
You won't want to miss this webinar! It promises to leave you hungry to learn more … and hungry in general!
Your host for this Leadership Forum Webinars will be Mark Anderson, Eldermark's Chief Experience Officer and a former senior living operator who now serves senior living through technology solutions.
You can register here and please feel free to share with others in your organization who may find the content of this webinar of value.